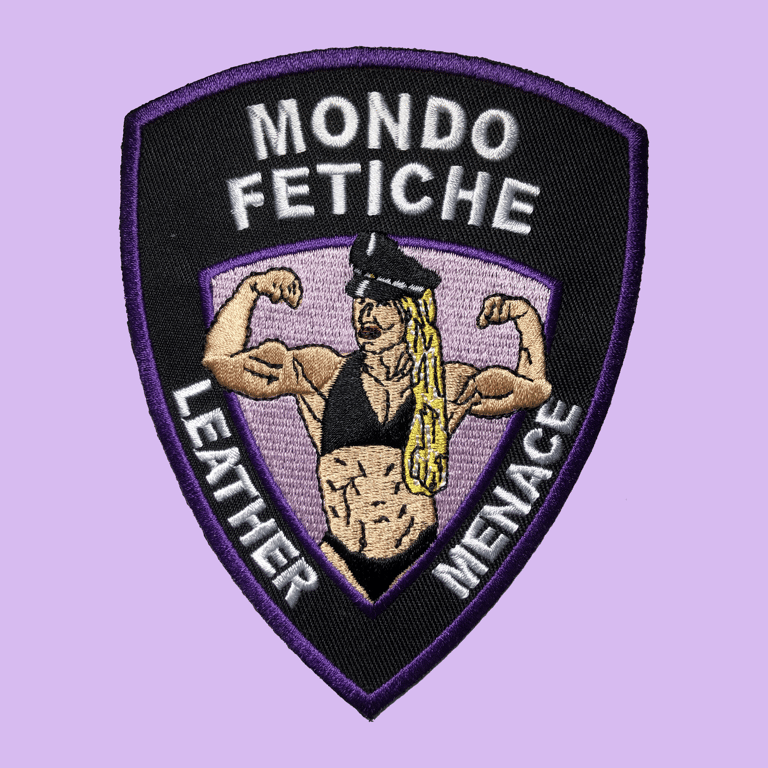 LEATHER MENACE IRON-ON PATCH
do you wish you were part of a leather-clad queer elite task force dedicated to inspecting and enforcing the leather lifestyle upon unsuspecting bottoms who are secretly yearning to submit to your stern leather discipline and control?
then you probably need this patch.
5 inch by 4 inch embroidered patch with adhesive on the back, it can be ironed-on.